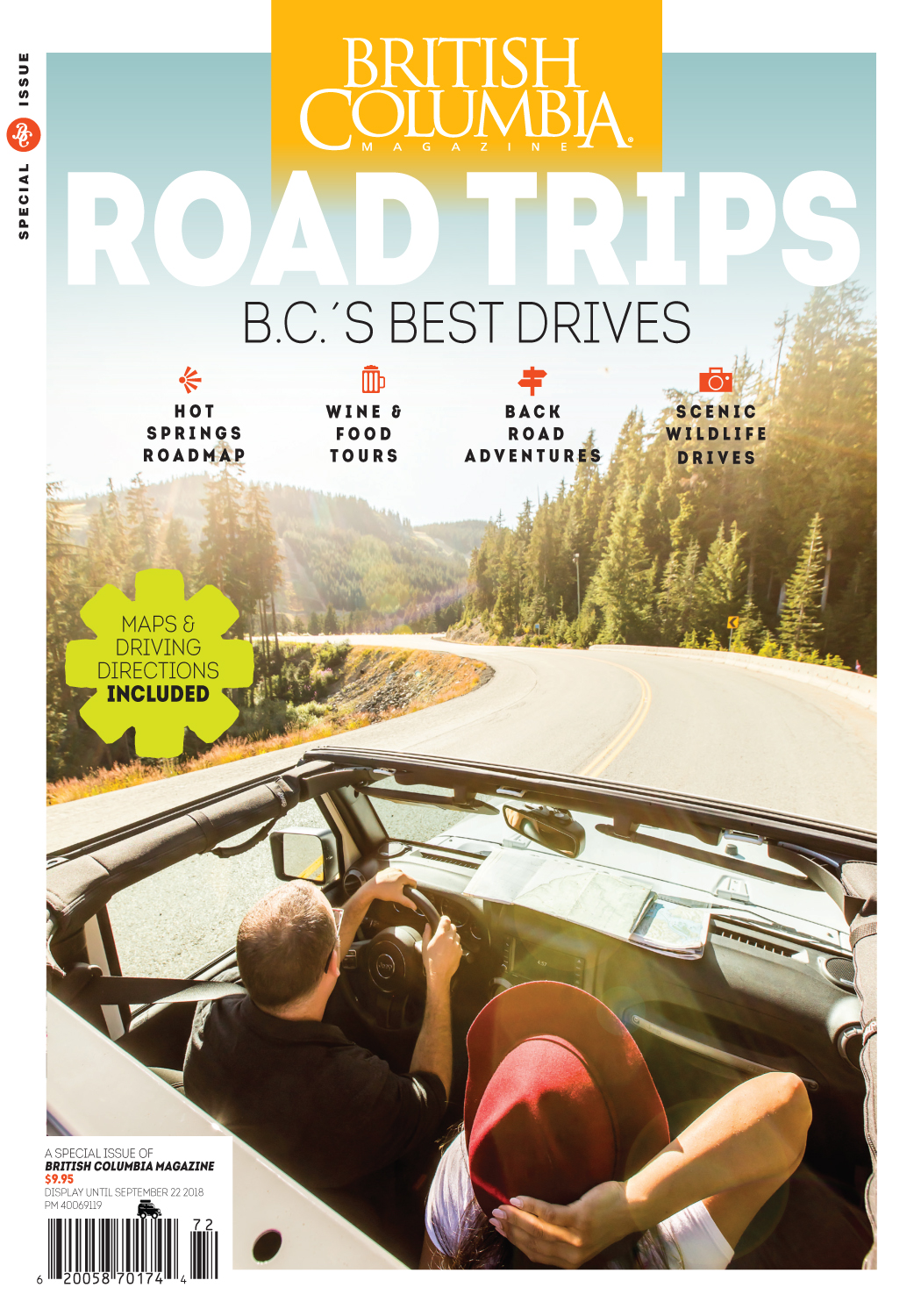 Coming Spring 2018, British Columbia Magazine brings you the best road trips in BC! Over 132 pages of useful and engaging content that fits in a glove-box so you can have it on hand at all times. Perfect for trip planning or spur of the moment excursions, this resourceful guide will inspire you to travel the province all year-round.
HIGHLIGHTS INCLUDE:
Wine and Foodie Tours
Hot Springs Round-up
Off the Beaten Path Adenture
Hidden Gems around BC
3-Day Getaways
BC's Most Scenic Drives
And tons more!
Only $9.99 plus shipping and handling. Sing up here to be notified when preorder is available!